Welcome to AmmoniteSwirls Blog!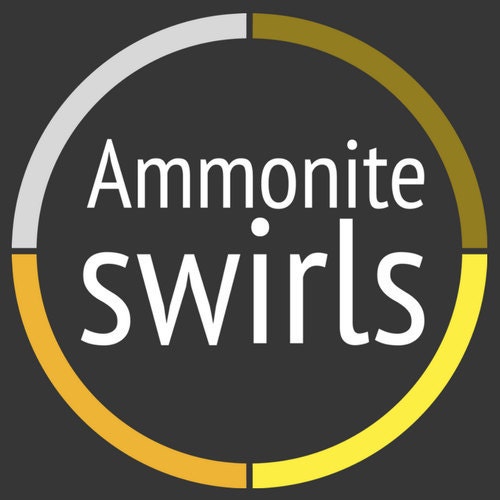 The Shop's Story:
AmmoniteSwirls began after consistent encouragement from friends and family. For years I created all different styles of earrings and necklaces and gave them away to my loved ones. I was always so proud of my creations and excited to share them. Opening up the AmmoniteSwirls shop has given me the opportunity to create an exciting journey and adventure while sharing my fun, funky jewelry with the world. I believe strongly that jewelry has the ability to impact mood and can brighten someones day. This has been my goal - whether you already wake up ready to conquer your day, or you need a little, bright pick me up, I hope you have AmmoniteSwirls join you! Nothing but smiles and fun come out of this shop, and I hope you get a small part of this every time you order from me!
How it's all done:
Here is a few photo shots of nose hoops being created.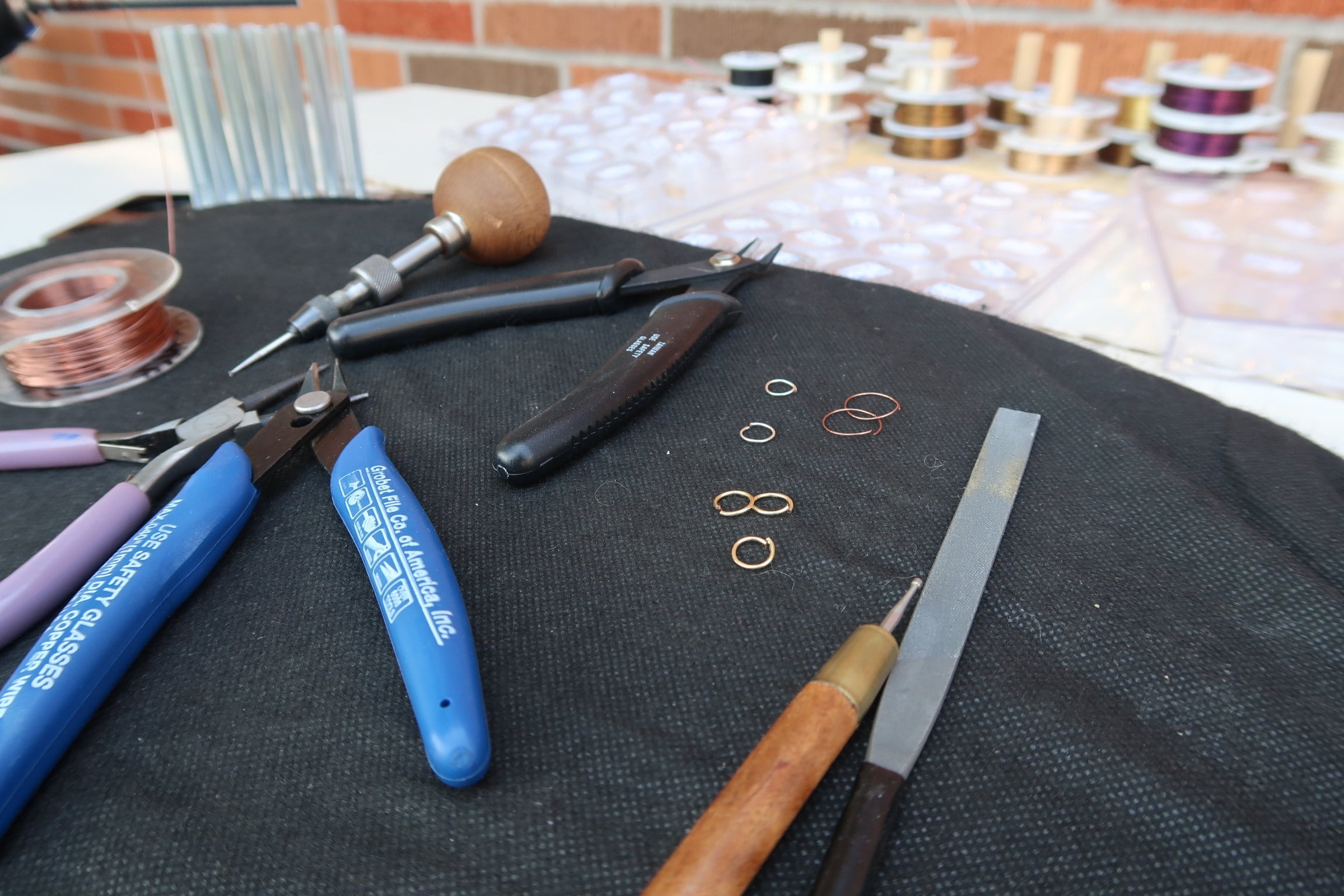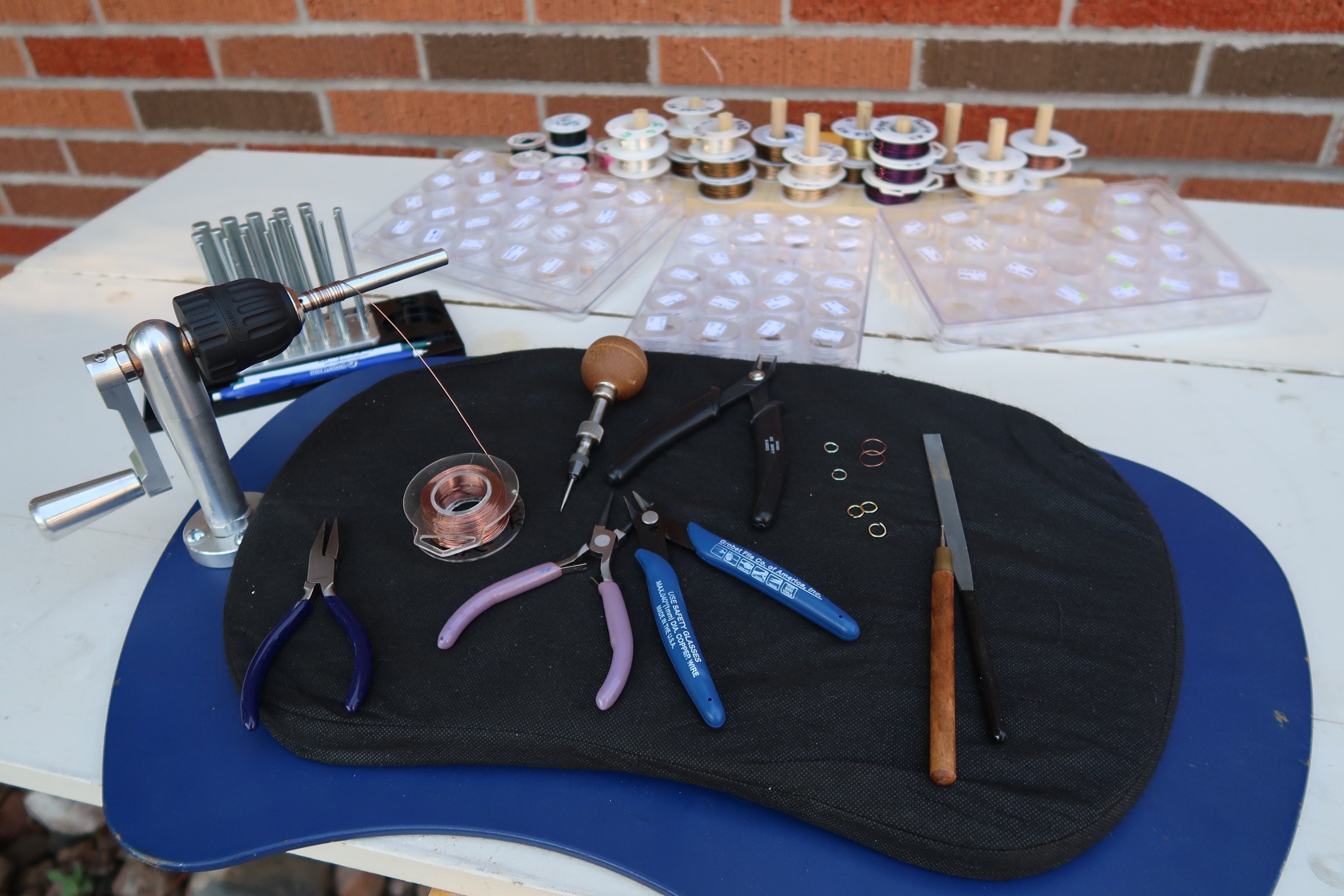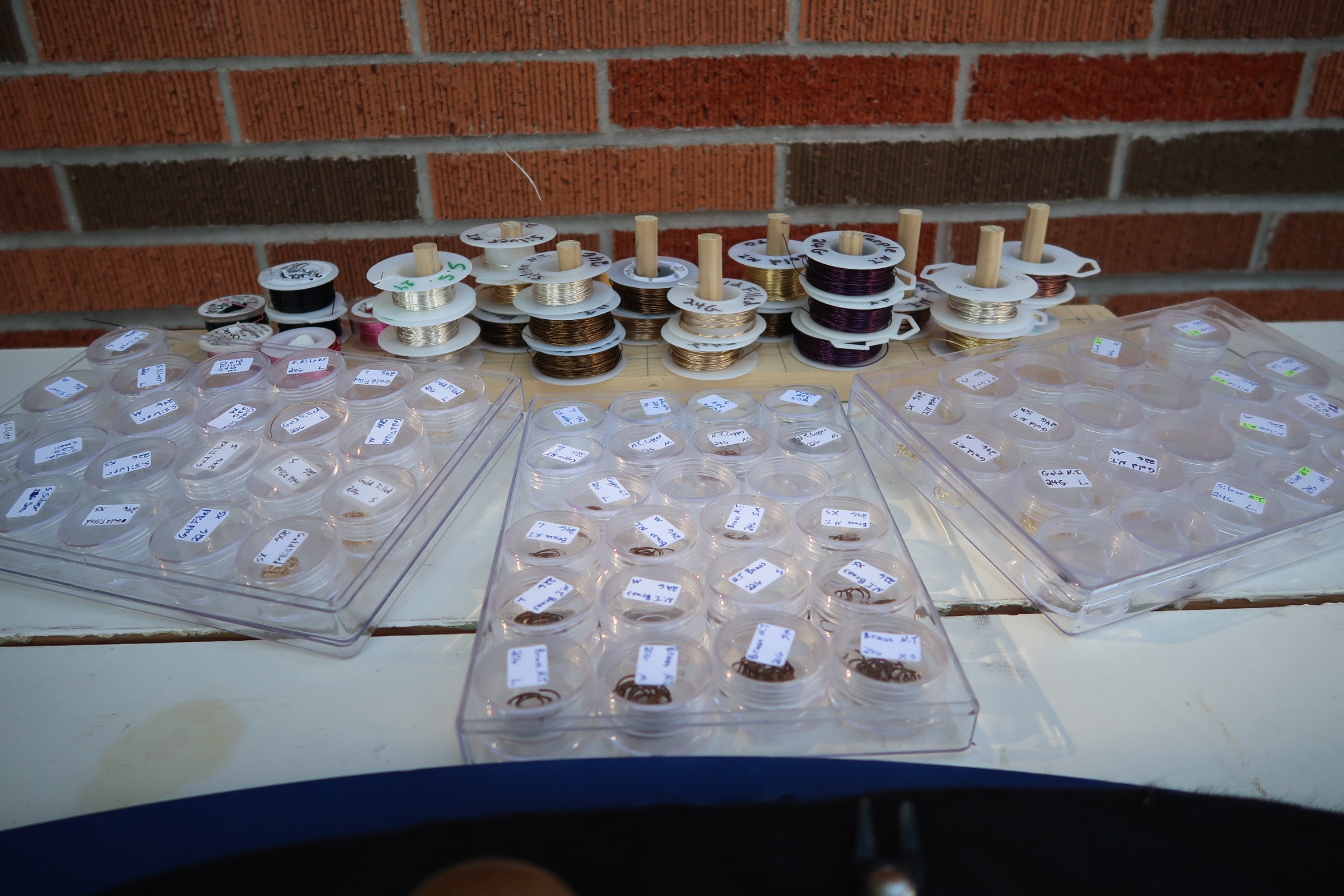 Promoted Earrings
Check out these beautiful Raw Amethyst Stone Earrings created by AmmoniteSwirls too- 
https://ammoniteswirls.patternbyetsy.com/listing/496339288/amethyst-crystal-earrings-natural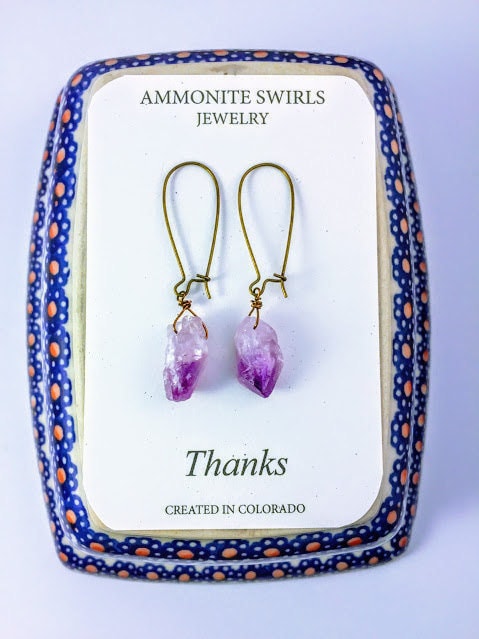 Deals:
PIN OUR LISTINGS TO SAVE! To get a 15% discount on any order, just follow these steps. 1. Pin 3 of my listings to your Pinterest account https://www.pinterest.com/ammoniteswirls/ 2. Click on the "Contact the shop owner" link on the left and send me a link to your pins. 3. We'll send you a 15% off coupon that can be used on any order from our shop.
Subscribe to AmmoniteSwirls Blog & Save
Every month on the blog I will send out a coupon for that month.
July's coupon is for Free Shipping on all domestic orders. 
Use code: FSJULY17 at checkout to receive the free shipping discount
Inspire Your True Self
- Georgia Owner & Creator